Free Project Management Template for Healthcare
Everything in one place; easy to use for team members and stakeholders.
Deliver Healthcare IT projects on time and improve clinical effectiveness with this free template for SharePoint On-Premises (Server editions of SharePoint 2019, 2016, 2013).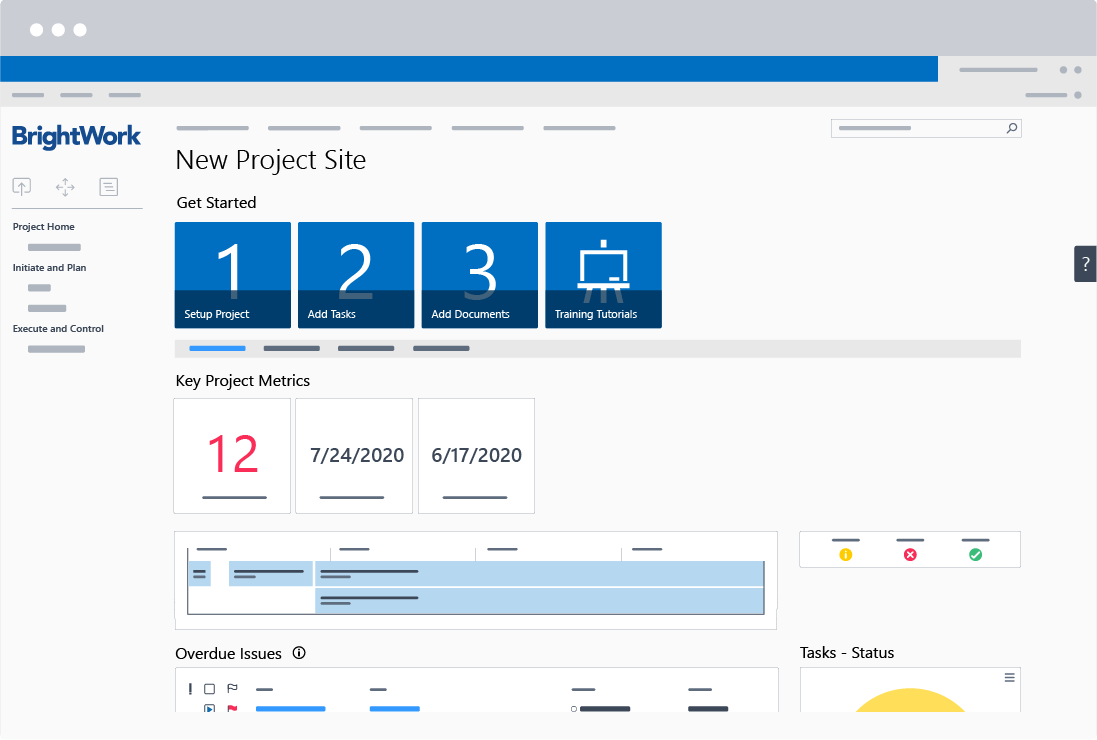 The easiest way to manage projects on SharePoint
We've made project set up effortless so you can spend more time working with your team.
The free project template plugs into your existing SharePoint On-Premises infrastructure – no coding required.
Use the 'Getting Started' tiles to plan the project with a project statement, tasks, and documents in just a few clicks.
The project homepage includes ready-to-use metric tiles, charts, dashboards, and a Gantt chart.
Based on our proven 5-step project management process
Having a practical, flexible process for managing projects in place is key to success,  especially if your team is new to project management.
We've put everything we've learned about managing projects in the past 25 years into the template so you get the right start, every time.
Everything you need to plan, track, and report on your project
The pre-planned site is packed with lists, web parts, and reports to help you manage and re-plan your project.

Based on a
Five-Step Approach to Projects 

Start the right way with 
Getting Started Tiles  

Guide your team with the 
Quick Launch

Plan work with the
SharePoint Task List

Collaborate on deliverables with a
SharePoint Document Library

Track progress with
Personalized Work Reports

Keep stakeholders informed with
Regular Status Reports 

Find and resolve
Issues and Risks

Get at-a-glance updates with
Metrics Tiles and RAG indicators
Thousands of hospitals and healthcare providers all over the world are using the Free Template from BrightWork.
Doug Kennedy,
Senior Director, Project Management, AmSurg
"[With] BrightWork, we can have multiple projects that all roll up to one status report or dashboard, that can be used by senior executives and project sponsors to see exactly where the project is."