Excel, Planner, Teams, or SharePoint – What is the Best Tool for Your Project?
There's no shortage of project management software to suit teams, projects, and organizations of all sizes and across all industries.
It's very likely your team is using at least one tool such as Excel, Microsoft Planner, or Microsoft Teams to manage their non-project and project work. This can make project life very difficult!
If you want to introduce a standardized way of managing projects, for example, using a SharePoint project site, you'll need to understand what your team is currently using, why, and how.
In this article, I'll cover three common tools – Excel, Planner, and Teams – and the Free SharePoint Project Management Template from BrightWork. I'll also introduce Project Central, a new project management tool for teams using Office 365.
Microsoft Excel
Launched in 1985, Microsoft Excel has an estimated user base of 750 million users worldwide. It's ubiquitous, accessible in any organization that uses Microsoft Office.
With multiple formulas, pivot tables, and charting, Excel is a powerful reporting and data analysis tool.
When it comes to project management, Excel is useful for lists, developing a work breakdown structure, calculating billing rates, and that's about it.
I won't dwell on the numerous reasons why you shouldn't use Excel for project management. However, just in case you (or someone on your team) is wondering about this, here are some common pitfalls:
Easy to override data and formulas.
Hard to track tasks across multiple spreadsheets, increasing project risks.
Does not work well on mobile devices.
Cannot co-edit a spreadsheet.
Difficult to find and update all information as the project changes.
Cannot re-use the spreadsheet as a template for future projects.
Microsoft Planner
A simple task management system, Microsoft Planner was launched in 2016. Planner is free with almost all Office 365 Enterprise, Government, and Education licenses.
The premise is simple: create your plan and use boards or 'buckets' to assign tasks, share files, and collaborate using chat. Planner is very intuitive and requires little end-user training.
To create a plan, simply select Planner from your Office 365 account and click 'new plan' in the top right-hand corner.
Fill in the relevant information, setting the plan to either private or public. Below, I've created a plan for this blog article.
A blank plan is launched, ready for configuration as needed. I've added three buckets to get started, along with a few tasks on each board.
As you can see, I haven't added any details to each task so let's take a look at what I can do:
Assign a task owner (s)
Change the 'bucket' for the task
Update the progress
Set start and due dates
Add a description
Create a checklist to break the task into further parts
Add files
Share a comment with the team
Use color-coding to categorize the tasks.
Once the tasks are created, I have a few options to manage the work:
Drag and drop a task into different buckets as work progresses.
Use the 'filter' option to view tasks by due date or label.
Change the 'group by' view from 'bucket' to assigned to, progress, due date, or labels.
These options help to quickly identify issues and delayed work.
Whilst there is no option to create recurring tasks, I can copy a repeated task and update as needed.
I can also view the plan in a calendar by clicking 'schedule' in the top menu or use charts to track the overall progress of work. This is useful for stakeholder reporting.
Planner is part of the Office 365 ecosystem. Each plan has an Outlook group, a specific OneNote, and a SharePoint team site; you can also add the plan to Microsoft Teams as a tab (more on this below).
Planner is perfect for team collaboration, task management, and personal work management. I use Planner on a daily basis to manage tasks across various areas of responsibility. I also use a plan to manage my month, with a bucket per week and a backlog bucket to capture new ideas.
Microsoft Planner is ideal for small, lightweight projects and teams that don't need too much direction or structure.
However, having used Planner for a recent project, there are a few caveats worth noting:
There is no option to create a project timeline or Gantt chart, making resource management a little tricky.
Sub-tasks or checklists cannot be prioritized. Likewise, it's hard to indicate or manage task dependencies. One solution is to number each item in the checklist, but this can get very confusing.
Commenting via cards can get unruly as everyone in the group receives the message. What may have been intended for one person can escalate into a group discussion, distracting people from their tasks!
Notifications for upcoming tasks were only sent 24 hours before the task was due, which led to missed deadlines.
Overall, Planner is a great way to manage personal work and simple projects but isn't robust enough for large or complex projects.
Microsoft Teams
Released to the public in early 2017, Microsoft Teams is a Slack-like app within Office 365 that provides a chat-based workspace for teams to talk and collaborate. Organizations with under 300 users can start using Teams for free.
According to a recent survey, Microsoft Teams is used by 329,000 organizations. This growth is partly driven by the fact that Teams will replace Skye for Business as a tool for calls, video conferences, and meetings for Office 365 users.
In addition to chat and messaging, Microsoft Teams is ideal for:
Sharing documents and calendars
Collaborative editing
Scheduling and running meetings
Video calls.
Teams is built on the Office 365 Groups (Groups) framework, bringing together various collaboration tools and options in on place.
Teams is made up of teams – a collection of people, conversations, files, and tools – and channels – a discussion within the team focused on a particular topic like a project.  Each team has a dedicated SharePoint site collection with OneNote and related documents.
Documents created and stored in Teams are synced with OneDrive and SharePoint so people can choose to use whatever document management system they prefer.
If you are accessing Teams via Office 365, you can use the web app or download the software to your desktop.
Creating a new team is straightforward – simply click 'create team' underneath the list of available teams and complete the relevant information.  A team can be private or public.
Complete your team by:
Adding more team members
Creating channels
Uploading or creating new files
Adding tabs, including Planner.
As you can see from the above screenshot, Microsoft Teams integrates with a wide range of Microsoft and third-party apps so your team can bring project information together in one place.
If you are using SharePoint to manage projects, you can easily add a link to a project site to the relevant team. Simply click the 'Website' icon above, fill in the short form, and add your link.
The link to your project site will appear as a tab in Teams:
Once you have created the team, you add a channel; add or remove members; edit or delete the team, or share a link to the team via email.
Outlining the full functionality of Teams would take a few articles. Microsoft has created excellent training resources for Teams on their website and within the tool itself, including a bot, so do use these guides.
Here are a few highlights in Teams:
Use the 'Tab' feature in your Team to surface important documents, for example, the project plan.
Use group or one-to-one chats to collaborate. In addition to clearing your inbox, you can add some fun with emojis, stickers, and Gifs to messages.
Mark teams as 'favorite' for easy, quick access.
Use 'Activity' to track mentions, responses, and interactions with chats.
Add formatting to your chats, including lists, bullet points, and highlighting. You can also mark the message as urgent.
In case you haven't guessed, I really enjoy using Teams. With a focus on collaboration and agility, it's become a core part of how the BrightWork Marketing team work together. Office 365 has an overwhelming amount of collaboration options; Teams brings the best of these options into one place in an easy-to-use way.
I'm also guilty of overusing gifs and emojis in chats.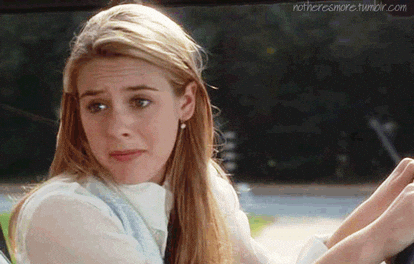 However, Teams is not a stand-alone project management tool. Whilst you can add apps like Planner, there is no easy way to track tasks or report across projects.
Without dashboards or roll-up reports, managing key project elements like budget, resources, and timelines is impossible in Teams. Information is stored in silos – files, folders, team chats – making it difficult to spot risks on individual projects and across portfolios.
I like to use Teams as an aid to project management, a place to collaborate and share files or ideas quickly – which keeps my inbox clutter-free! It's also ideal for day-to-day teamwork and collaboration.
SharePoint Project Site
Some projects require more process and structure – that's where a SharePoint project site is useful. Using lists and web parts, you can use a SharePoint project site to:
Plan and manage a project schedule
Manage resources
Assign and track tasks
Create a document repository
Add workflows to automate project tasks
Use a Work Breakdown Structure
Manage goals, risks, and issues
Provide project status updates.
Like Excel, SharePoint is part of the Microsoft suite so it's likely already part of your organization's IT infrastructure.
However, the problem with using SharePoint for project management is you'll need to configure the site to match your requirements – an issue if you aren't familiar with SharePoint or don't have a project management process in place.
That's where the Free SharePoint Project Management Template from BrightWork will give you a head start.
The Free SharePoint Template has everything you need to initiate, plan, track, and report on a project using SharePoint – straight out-of-the-box.
Based on a simple five-step approach to project management, key features of the Free SharePoint template include:
Getting Started Tiles to help you plan and set up the project
Project Homepage with metric tiles, RAG status icons, and 'tasks by status' chart
Quick Launch menu
Tasks List
Project timeline and Gantt charts
Issues List
My Work and Work Reports
Project Status Reports
Document repository.
It takes less than five minutes to download and install the Free Template and launch your project site.  As the template is based on SharePoint, it will plug straight into your existing IT infrastructure with no coding required.
The template is free, forever, and can be used to manage as many projects as you need. The Free SharePoint Project Management Template from BrightWork runs on SharePoint 2010/2013/2016/2019.
Project and Portfolio Management on SharePoint
The free SharePoint Project Management template is a fast starting point and is designed for single projects. If you need to manage and report across numerous projects and portfolios, the full BrightWork solution has everything you need!
Built to run on SharePoint On-Premises, BrightWork ships with a range of pre-configured project templates, reports, and portfolio dashboards.
Key capabilities of BrightWork include:
Manage the project request pipeline.
Track projects in real-time.
Quickly respond to issues and risks.
Easily manage the project schedule.
Use Boards and lists to track tasks.
Create and share reports via email.
To learn more about BrightWork, watch our free video tour.
One to watch: Project Central
If you want to get projects under control and use Office 365, Project Central could be what you need.
The latest offering from BrightWork, Project Central is a visual, simple, and dynamic way to manage projects using Office 365.
With just a few clicks and no training, you can launch your first project on Project Central very quickly.
Project Central uses attractive, engaging graphics to make it easy for everyone to interact with your project. It's also easy to share dashboards and reports with stakeholders.
Built on Microsoft Azure with access based on Microsoft work accounts, Project Central is secure and easy-to-manage.
Key features include:
Project workspace with agile cards to track progress.
Project dashboard for more detailed information about a project such as health and goals.
Portfolio dashboard, which provides a roll-up view across all projects.
Activity Feed to keep everyone in the loop in real-time.
Create and assign tasks to the team to get the job done quickly and effectively.
Ability to create multiple accounts for different types of projects or departments.
Easy set-up with your Microsoft work account.
Access to Office 365 files.
Editor's Note: This post was originally published in May 2017 and has updated for freshness, accuracy, and comprehensiveness.