Get Your Free Project Template for SharePoint
Everything you need to start managing projects on SharePoint. Setup in under 5 minutes!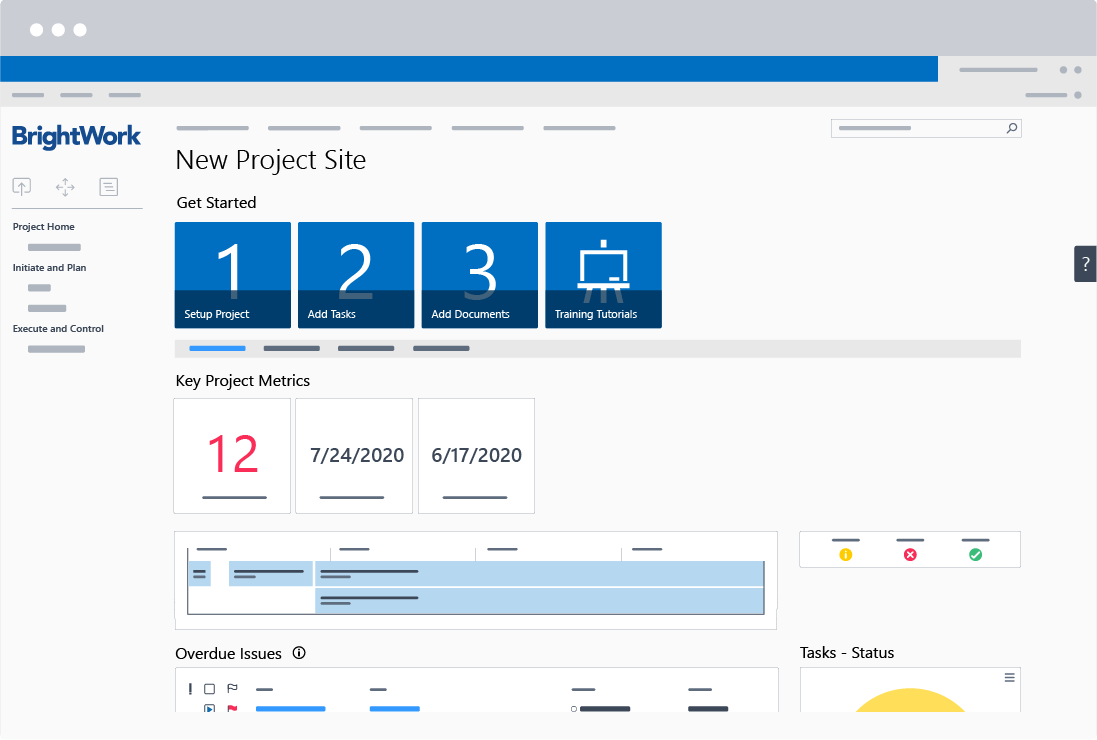 Get Started Fast
Easily Deployed.
The BrightWork free template can be deployed within 5 minutes. No coding needed.
Based on best practices.
Structure your project team work into a SharePoint project management site confidently.
Leverage SharePoint
SharePoint Project Management.
Trusted by over 40,000 organizations the Free Template is available on SharePoint 2010/2013/2016/2019.
Ready Out-of-the-box.
Improve collaboration and leadership in your project team with task lists, document management and web-accessibility.
Free Forever
No credit card, no obligation!
We have configured SharePoint for project management, so you don't have to!
Unlimited projects for unlimited time.
Manage as many projects as you want for as long as you want with the Free Template, no strings attached.
Step 1: Download and install your free template
The free template plugs into your existing SharePoint infrastructure – no coding required.
Firstly, download the right version of the free template for your SharePoint environment. The free template runs on SharePoint 2010/2013/2016/2019 and SharePoint Online.
Step 2: Plan your project
Bring all project information into one place for better visibility and easy collaboration.
Use the 'Get Started Tiles' to plan your project with a project statement, project tasks, and a document library.
Step 3: Work your project
Track project progress and help your team to work their tasks with visual, intuitive reports.
With the 'My Work' report, your team can find, do, and update their work easily.
Use 'Project Issues' and 'Project Tasks' to deal with problems before they derail your project.
The project homepage is updated in real-time, making communication with the team and stakeholders seamless.
Step 4: Track and re-plan your project
Check and update your project plan – without lengthy email chains or meetings.
Use 'Key project metrics' on the project homepage to find late tasks. Take action to get work back on schedule and update the project timeline.
Create a project status report with metrics, KPIs, and comments about the health of the project.
BrightWork is a driving engine in the Amazon way of Project Management. In just 3 years we have grown to 250 different groups using BrightWork, with more than 14,000 active users.
Dave Berrier
Senior Manager, Amazon Projects
Download your Free SharePoint Project Management Template: