2018 in Review: Our Top 10 Resources for Project Management on SharePoint
As we wind down 2018, the BrightWork team and I want to thank all of our blog readers for your continued support and engagement. We've really enjoyed creating articles and resources to help you deliver successful projects on SharePoint. We hope our tips and tools helped you and your team to reach your goals this year.
If you missed anything – not to worry! Below is a list of our top 10 free resources and blog articles from the past twelve months.  We've covered everything from a free SharePoint project management template to project documents, reporting, and leadership.
We are very excited about 2019 so make sure you subscribe to the blog for more insightful SharePoint and project management content.
Thanks for reading!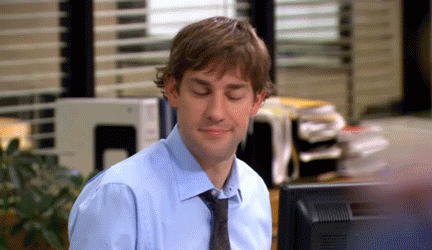 Free Project Management Resources
The Free SharePoint Project Management Template
The Free Template, used by over 40,000 organizations worldwide, was overhauled this year to make managing a project on SharePoint even easier. The Free SharePoint Project Management Template is a pre-planned project site with metric tiles, project status reports, and issue management. The Free Template works on SharePoint 2010, 2013, 2016, and SharePoint Online. Download your template >>
How to Use SharePoint for Project Management [Guide]
To help you deliver successful projects, we've created a free online guide to managing a project with SharePoint. The guide explains everything you need to know to initiate, plan, track, and report on a project using SharePoint. Start reading >>
Blog Articles
4 Quick Steps to Set Up SharePoint For Project Management
Using SharePoint for project management? Learn how to manage your project management processes, track tasks, create reports, and use the Microsoft Project to SharePoint sync.  Read now >>
A Quick Guide to 9 Essential Project Documents
This article explains nine essential documents for a smooth project, along with guidance for using a SharePoint library to manage the documents. Read now >>
How to Use SharePoint to Overcome 7 Project Management Challenges
Learn how SharePoint can help solve common project management challenges such as the lack of a project management approach, no visibility, and poor communication. Read now >>
How to Improve Your Project Leadership with Coaching and Mentoring
Coaching and mentoring both help to drive results; increase commitment to a project; improve employee performance and productivity, and free up precious management time. Read now >>
9 Steps for Implementing Successful Project Portfolio Management
Project portfolio management (PPM) ensures organizations execute the right projects at the right time in a consistent way. Like any major change within an organization, introducing PPM practices requires a roadmap to success. Read now >>
6 Simple Steps to Start any Project
Starting your project the right way creates the foundation for the work to come. Try these simple steps to start your next project effectively. Read now >>
How to Create a Project Communication Plan
Effective communication is the essence of project management, making a communication plan vital. Use our five-step process to create your plan. Read now >>
Grace is a content creator within the marketing team at BrightWork. She loves creating actionable content in different formats to help others achieve more project success. Grace spent far too long at university studying English literature, which instilled a life-long love of learning and upskilling.

In her free time, she enjoys a challenging session at the gym, tucking into a good book, and walking the beautiful Galway coastline with her dog.
Latest posts by Grace Windsor (see all)